Mechanical CAD Design, 3D Printing, Light Manufacturing Services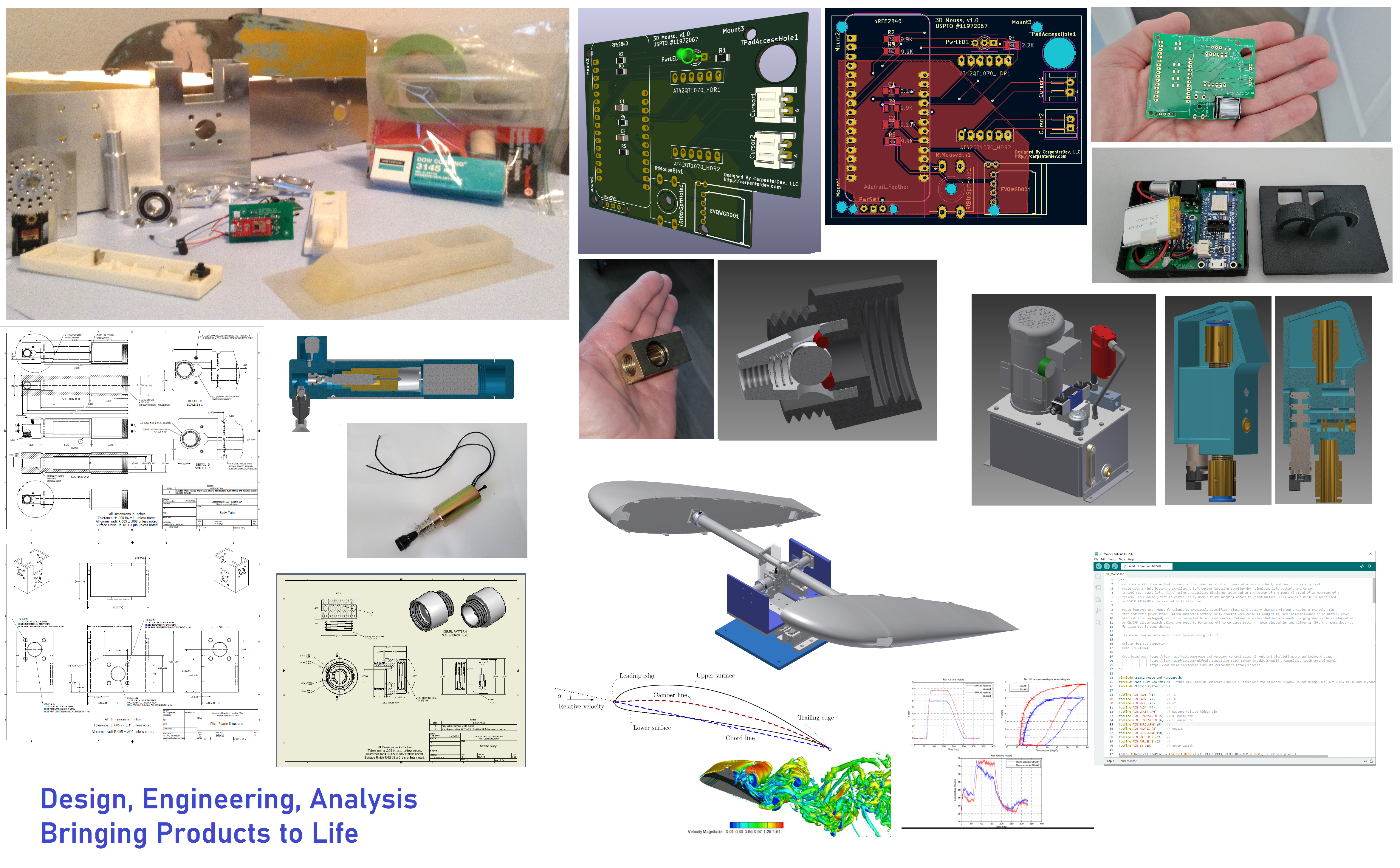 Due to our work in aviation and other fields, we have developed extensive capabilities in 3D technologies, including 3D mechanical CAD, 3D printing, rapid prototyping, and light manufacturing. We offer these services to our neighbors in the local Island and Skagit communities. If you are a business, farmer, in automotive, or a household that has a part that needs replaced, but it's no longer produced, then we can help. We replicate brackets, linkages, gears and other engineered parts. We can also take your ideas for original part designs and turn them into reality.
We work with you virtually using video conferencing, email, text, and phone. Complex projects may require a personal meeting, which we gladly will do.
Our work is on a project basis and we will provide you a free, firm, price quote for your part or project. No job is too small.
Call or email today to discuss your needs: 888-625-9848 OR engineering@carpenterdev.com. We are available M-F, 9am-5pm PST.
Please contact us if you have any questions regarding web site. info@carpenterdev.com
© 2022 CarpenterDev, LLC